Amboseli
continued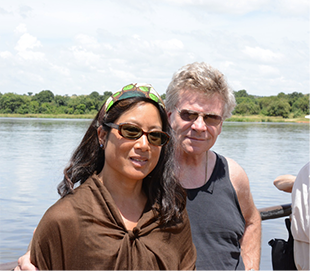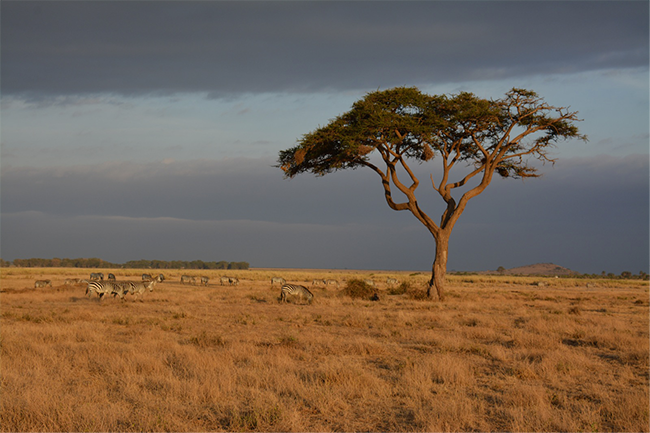 Karen and her partner Doug, were in the van in the morning, but then in the afternoon, that couple was gone, and Bob and Alson were in their place.
On Mon Oct 28, we left at 6:30 for a game drive. I got there at 6:25, and all my buddies had been early, and left early, so I went in a different van. My frustration was not being able to see well. I think, it will be better after my eye surgeries, and with my binocs. So this experience makes me want to come again, after my surgeries, and better remembrance of other matters, like my departure date and time. That was a major frustration. Time however to release that frustration, so as to maximally enjoy the trip.
We went for a visit to Masai school in local village, after the game drive. Girls in uniforms of pink blouses and blue skirts, and for boys, blue shirts and pants. Another man Ed Post and I had brought small gifts of school supplies. Organizers had suggested in advance that we bring little gifts for Uganda children. But since we saw the school in Kenya, we wanted to give our little gifts to this school.
At Amboseli, our group photo (below, right) has Mt. Kilimanjaro in the background, as does the photo of me (below)—what a wonderful photo op.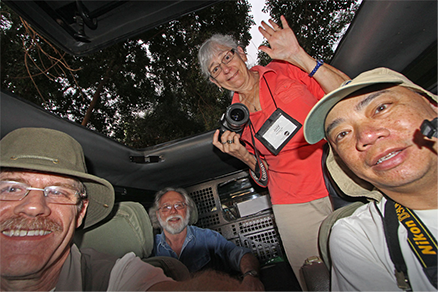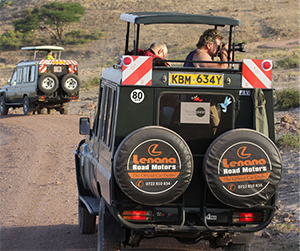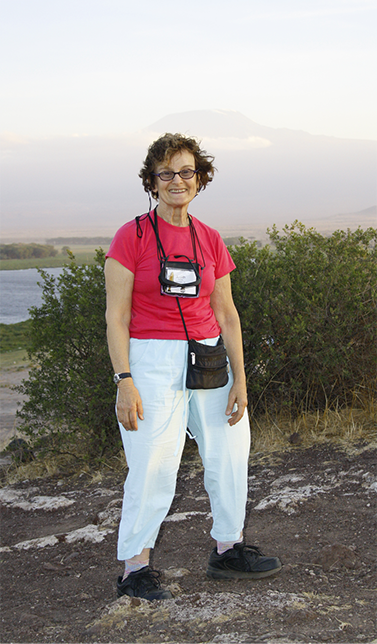 Photo by Judith Shanks.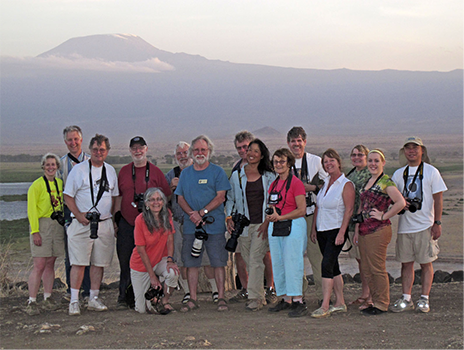 Photo by Bob Stephens.